OBSOLESCENCE OF TEST  BENCH
Obsolescence of R & d benches, production and injetvision
Since 2000, our company has manufactured more than 80 test benches at our Montagny site in France. These are R&D benches, production benches, injetvision benches.
Some of them sometimes require a complete upgrading in order to be used in the best conditions in terms of reliability, accuracy and safety.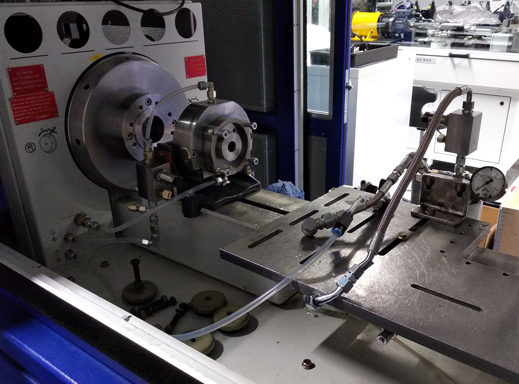 Backround
A customer having purchased a new test bench wishes to upgrade its old benches to standardize its equipment.
Goal
Extend the life of your equipment and thus postponned investments in new and expensive equipment.
Service
Updgrade of the bench which is now adapted to customer requirements
Reconception of an obsolete bench
Customer issues
Existing study bench at customer side but requiring renovation because it cannot be used as it is.
EFS answers
complete rework of electromechanics & hydraulics
upgrade of measurement tools
operational safety check
Solution advantage
After renovation, the bench integrates the same facilities as the other remaining benches at customer side
Operational bench at a lower cost than a new one
Standardization of the production plant (homogeneous interfaces for ease of use)