Fuel injection systems test
Diesel, gazoline or urea injection system test
World leader in the testing of injection systems for thermal engines, EFS offers a full range of products enabling the testing and qualification of all diesel, petrol or urea injection systems on the market. We have been developing and manufacturing in our offices & workshops during 40 years for worldwide customers:
R&D, production, quality and endurance benches
Shot to shot flowmeters for measuring the injector flow
Injector drivers (IPoD) to generate the form of current or voltage required to open the injector
Accessories to synchronize the equipment on the test bench, control the customer's high pressure pump or acquire different measurements in parallel with the flow.
Injector spray measurement systems through our Injetvision range.
For each of them, our priority has always been to meet best the needs of our customers both in terms of quality and on time delivery. Our benches interest can be summarized as: flexibility, ease of use, robustness and measurement accuracy thanks to our instantaneous flowmeters. We guarantee monitoring and maintenance throughout Europe, all of Asia and North America.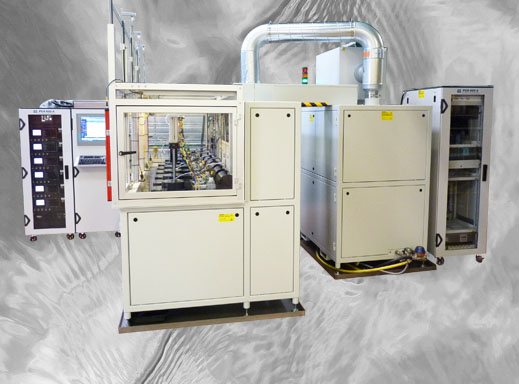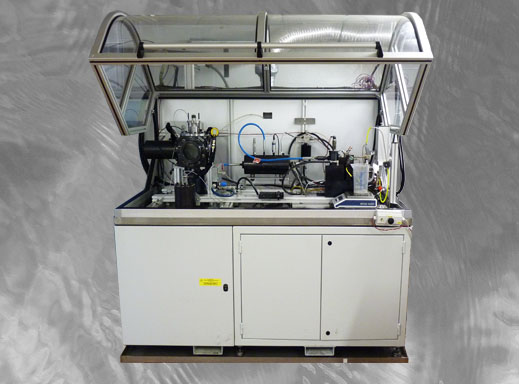 Dedicated injectors characterization benches
We are also able to characterize your injectors thanks to a fully equipped test bench and qualified technicians in order to carry out many measurements.
Measurement to determine the fouling of injectors (measurement before and after running)
Measurement for comparison of injectors (old and new generation)
Measurement to characterize the injector (reference or prototype injector)
Measurement with specific fluid for effect on injection generation
Determination of injector failures (instability analysis on the flow rate or on the generation of the spray, deformation of the spray, etc.).
Discover our examples of fuel injection system test solutions
Our subsidiary in China
YISHI Precision Instrument & Equipment Co., LTD 201, Building E, No.11 XiYuanBa Road, West Lake Technology & Economy Zone, Hangzhou 310030 China
Contact : LIN Wenbin www.efscn.com
EFS has been in China for more than 15 years
TESTEM Hoflach 5 D-82239 Hoflach/Alling GERMANY Tel : +49 81 41 88 99 70 Fax : +49 81 41 88 99 71 www.testem.de
BEACON DYNAMICS 275 Route 10E – Suite 220-164 Succasunna, NJ 07876 USA Tel : 973-442-6450 Cell: 201-304-2383 Fax : 888-805-3345 www.beacondynamics.com