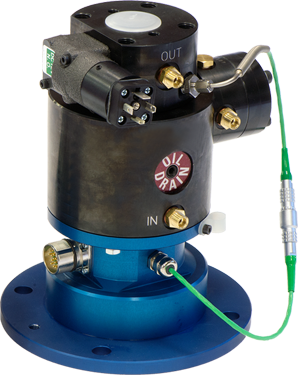 EMI3 instantaneous flowmeter
The global reference instantaneous flowmeter for the characterization of automotive injectors
Successor to the EMI2 used by all designers and manufacturers of petrol and diesel injectors, the EMI3 is a device intended for measuring the volume injected. It also offers the measurement of opening and closing times for each injection. It allows a complete characterization of your injectors, in Research and Development or in production.
Application areas
Automotive
Truck
Construction machinery
A leadership
More than 2000 systems sold worldwide
Accurate
Very accurate measurement of each volume injected thanks to a perfectly mastered measurement principle
Responsive
The correct measurement is immediately available regardless the variations between injections
Universal
Unique equipment for various uses: on table, integrated in an existing bench, in a complete EFS bench
Highlights of the EMI3 instantaneous flowmeter
Display of all measurements on a single screen of the xEMI3 software: Volume injected, mass injected, opening and closing time for each injection, start of injection, length of injection, instantaneous value, average value, minimum value, maximum value, standard deviation.
Visualization of the EMI3 piston movement carried out in real time on the screen: the verification of the angular setting is thereby simplified.
Simultaneous display of injector control pulses (Cominj): the measurements valididty is thus guaranteed.
Measures up to 5 injection volumes per revolution.
Time sampling for better accuracy: sampling at 200 ksps of the piston movement, sampling at 20 ksps of the temperature channels
Internal pulse generator to control your injector with pulses defined angularly (resolution 0.1°) or temporally (resolution 0.1 µs).
Very wide speed range to adapt to current injection systems: from 6 to 4000 rpm.
Highlighted measurement level to ensure that the measurement is made at the right time
The composition of the EMI3 reference flowmeter
Compact ready-to-use set consisting of the following:
Mechanics receiving the injector holder and the measuring system
Electronics (3U 19 ″ rack) managing the measurement cycle and performing all of the calculations at each turn.
Two 8 meter cables.
An Ethernet link for connection to the PC
xEMI3 software (for Windows)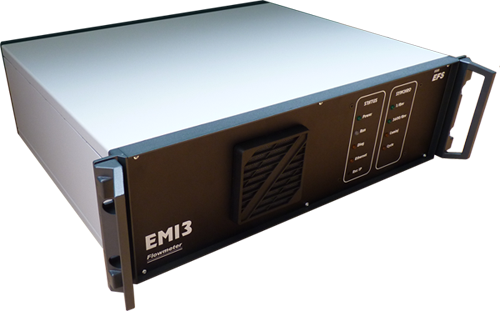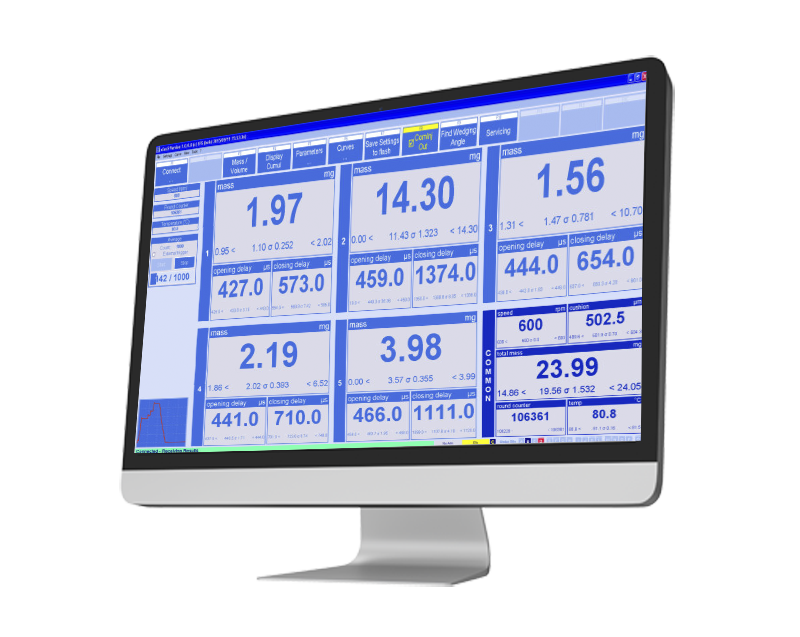 xEMI3 is a supervision interface between the user and the measuring device. This software works under the Windows ® operating system and uses an Ethernet link.
Technical specifications of the EMI3 instantaneous flowmeter
Download the EMI3 brochure