FIBER OPTIC TEMPERATURE SENSOR
Temperature measurement in constrained environment
This fiber optic temperature sensor, fully molded and cheaper than an insulated thermocouple probe, allows temperature measurement inside high voltage systems or in the center of large magnetic fields without any disturbance.
It provides thermal monitoring of electrical networks by low / medium voltage, to detect a possible heat overload which would stop the production of the machines, in order to avoid the start of fire ensuring optimal protection of your electrical installations.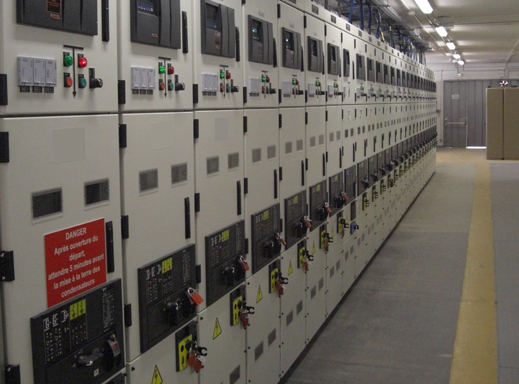 A the beginning
Proposal to industrialize a Proof Of Concept (POC) carried out by one of our historical customers.
Partnership
Our client wishes to industrialize their POC to be the first user of the product if the cost price is acceptable. EFS engages itself to goal the price level.
Commitment
Cost identical to an isolated thermocouple probe without disturbance problem.
Temperature measurement under high voltage or in strong magnetic ambience
Customer issues
A research company, subsidiary of Schneider, is proposing to industrialize a sensor model for a market dedicated to high voltage within its same group. This system is intended to take temperature measurements in areas with high voltage or strong magnetic field.
EFS answers
We are designing the fiber optic temperature sensor EFS 8341, intended to perform temperature measurements in electrically disturbed environments. It uses an optical measurement principle (optical material sensitive to temperature), but is simply connected like any electrical sensor.
It consists of a processing unit and one or two one-way or three-way measurement probes (for three-phase monitoring). The sensor is equipped on one side with a conventional 9-point electrical connection to connect to its control box. On the other side, the measuring head is screwed on the point to be monitored in temperature.
Solution advantages
The system allows the acquisition of 1 to 6 high voltage measurement points
Dielectric isolation sensor, ideal for temperature measurement in magnetic fields.
Remote control thanks to the RS 485 conditioning module
Can be used in explosive atmospheres areas
Temperature measurement range from 0 ° C to 130 ° C
Simple installation with standard electrical connectors
Economical solution, suitable for low / medium voltage racks