ELECTRONIC RACKS OBSOLESCENCES
Design of electronic racks
Designer and manufacturer of high-performance and innovative industrial equipment for 40 years, EFS has an experienced team and a network of partners and suppliers to maintain your electronic equipment running.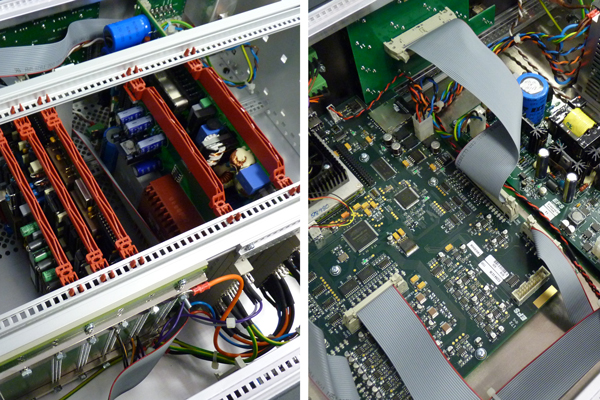 redesigned ergonomics
The EMI2 screen and keyboard have given way to a graphical interface under Windows.
100 % compatible
A simple option to be checked by the user in xEMI3 selects the operating mode: EMI2 or EMI3
Communication
Communication with the EMI3 is simplified: No display, no keyboard: just an Ethernet link
Product problem
The EMI2 electronic rack integrated in production cubicles presents unremovable connectors due to its previous installations.
EFS anwsers
Design of a new EMI3 rack integrating all of the connectors but with completely new cards simplifying assembly and reducing the cost of manufacturing and maintenance.
Dual user interface with a compatible version within the old and a new model, featuring a complete version including all the preventive maintenance information.
Solution advantages
Rework of all the functionalities of its predecessors but offers significant improvements in terms of measurement parameters
The integration of the rack's electronic cards has been improved to make it more robust and functional while ensuring perfect compatibility with the EMI2.
Improvement of the interface. the screen and the keyboard of the EMI2 have given way to a graphical interface under Windows which offers a clear and precise display of the results: display of the results in large characters …).