REDESIGN OF OBSOLETE ELECTRONIC CARDS
Obsolescence of electronic cards
Our electronics studying department has been designing and producing customized electronic assemblies for almost 40 years. It is made up of an an experienced team that masters all of the component technologies. In addition, it has a large network of suppliers which allows to deal with the obsolescence of your cards:
build a card with obsolete components,
recreate a new replacement card with identical function at a lower cost
create a new card compatible with the old version but bringing new features
Mastered technologies
Analogic electronics: sensor conditioning, input-output management.
Digital electronics: programmable FPGA components (Altera).
Power electronics: power supply, DC / DC converter, AC / DC, AC / AC.
Radiofrequency electronics. standard networks: WIFI, bluetooth, GSM / GPRS,
TETRA, GPS, ZIGBEE. Development of proprietary protocols on free frequency 433-868 Mhz and 2.4 GHz.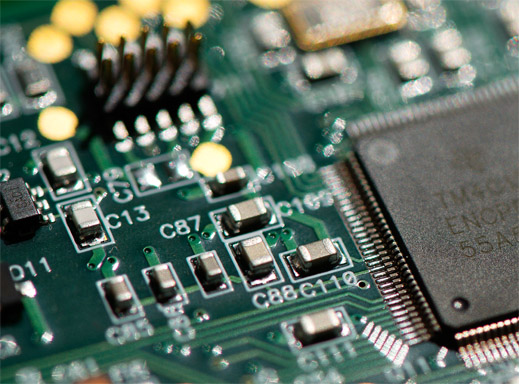 Starting point
A company uses our experience in electronics for the design of a new card
Partnership
Unique expertise of its team and its network of partners and suppliers
Advantage
Evolution of the material at low cost
Redesign of an obsolete card
Customer issues
A company that designs and manufactures hydrocarbon analysis instruments, mainly for the oil industry, requests us to design a new "acquisition and management" card to replace their obsolete one. It is a specific process control card with the management of the HMI carried out 20 years ago without possible scalability.
EFS answers
EFS answer is to propose a new card design to meet the customer requirements to eliminate obsolescence issues. All replaced by an updated version integrating scalability with the hardware (interchangeable CPU module). Design a card ensuring mechanical and electrical compatibility with machines, therefore with the card.

Solution advantages
relieve the constraints on the CPU card (widen the choice of cards, including towards less expensive solutions)
ensure a functional replacement of the card
lower cost price than the previous solution.