RADIO TRAIN HANDLING EQUIPMENT
Radio equipment for railway maneuvering
EFS manufactures maneuvering radio equipment during the assembly of train convoys (marshalling yard, station positioning). These are communications equipment between the supervisor and the control officer. For this, the TETRA standard is used. This global digital standard is used for professional radio communications.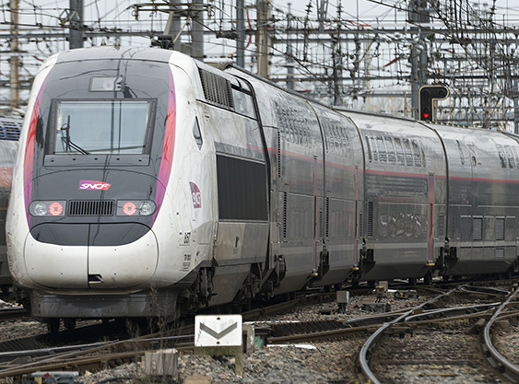 A the beginning
A SNCF subcontractor consults us to design a secure communication system between the driving agent and the supervisor.
Backround
The equipment environment presents communication constraints (coding security) and constraints related to SNCF infrastructure
Certification
Railway standards – TETRA standard communication
Radio equipment between chief executive officier and operator
Customer issues
A SNCF subcontractor asked us to design and manufacture radio equipment allowing communication between the supervisor and the driving agent in complete safety during the assembly of the convoys.
Meet safety standards for rail transportation
Communication constraint: adapting to the TETRA digital network
Test on infrastructures being deployed by SNCF
EFS Response
Use of TETRA digital professional radio networks
Collaboration with the company Sepura for an optimization of their software
Advantages of the solution
Ensure perfect safety of personnel during the execution of maneuvers (assembly of convoys in marshalling yard, positioning of train in station …).
Message security: decoding by two different microphones
Use of the equipment for another application: control of the opening and closing of the level crossing.
Use of the TETRA standard: excellent speech quality, high data rates as well as secure and encrypted links.