Analysis station with complete measurement chain
WATER QUALITY MONITORING
TURNKEY SOLUTIONS
Complete analysis stations with complete measurement chain have the following advantages:
Water quality monitoring
Effluent management measurements
Online parameter analysis and continuous monitoring
Communication to supervision and alerts management
Dedicated softwares and interfaces
Secured autonomous system
Installation and maintenance.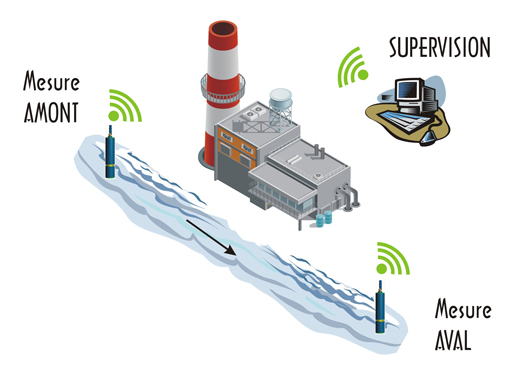 Dedicated device
Transmission to supervision
Response time: 1 minute
Doubled measurements (security)
Real time automation
Complete
COD · BOD · TOC · MES
pH · Flow · SAC 254 · SAC 560
Turbidity · Conductivity
Temperature · Dissolved oxygen
Highlights
No operating cost
Automatic
Continuous
Safe
Analysis station equipped with the EFS DCO UV-PROBE 254+
Parameter analysis and alert management
Water is strategic to run your process. Managing your industrial effluent releases is fundamental referring to environmental laws.
Are you facing financial impacts, and/or ethic ones regarding your own responsibility for environment preservation ?We propose innovating solutions & solving your matters with tailor-made powerful dedicated systems.