Turbidity probe Turbi-Probe 4000+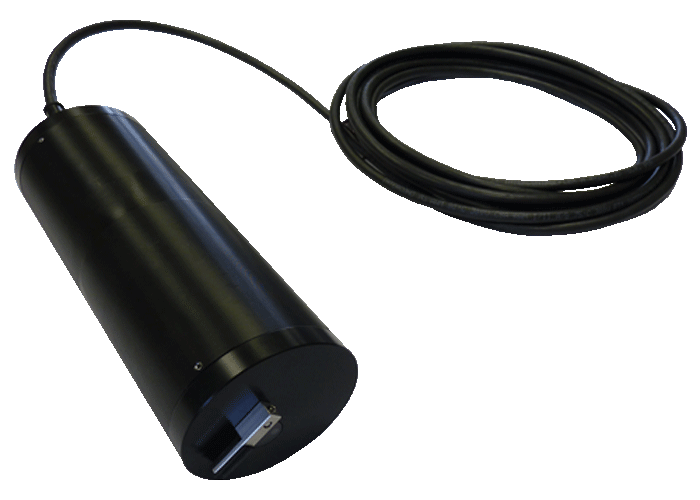 Nephelometric turbidimeter: for on-line and continuous water clarity monitoring
This immersion turbidity probe measures in full autonomy the quality of water in sewerage networks, natural aquatic environments, and also treatment plants. It measures in a wide range between 0 and 4000 NTU with a resolution of 0.01 NTU. The measurement is performed by nephelometry according to ISO 7027 standard. The Turbi-Probe 4000+ turbidity probe will be perfect for turbidity measurement on waste water, polluted ones with industrial effluents and post-treatment discharge water.
Application areas
Sewage network
Surface waters
Wastewater treatment plant
Process water
Autonomous
Significant autonomy thanks to the 2V / 20 Ah battery pack: measurement every minute for a year.
Robust
Robust and industrial manufacturing: probe made of Acetal, very hard plastic.
The measuring window is made of synthetic sapphire very resistant to scratches.
Plug and play
Easy and quick to set up: the probe can be immersed directly in the effluent to be analyzed or held in position using a pole.
Maintenance free
Low operating cost: automatic wiper cleaning limiting maintenance.
The TURBI-PROBE 4000+ HIGHLIGHTS
Very low energy consumption
Measurement according to ISO 7027 / EN27027 standard
Quick and easy calibration
Optical compensation by reference sensor
Digital data transmission
Scratch-resistant sapphire window
100% autonomous and reliable
Made in France (designed and manufactured from A to Z by EFS)
Composition of the TURBI-PROBE 4000+
The probe is available in two versions: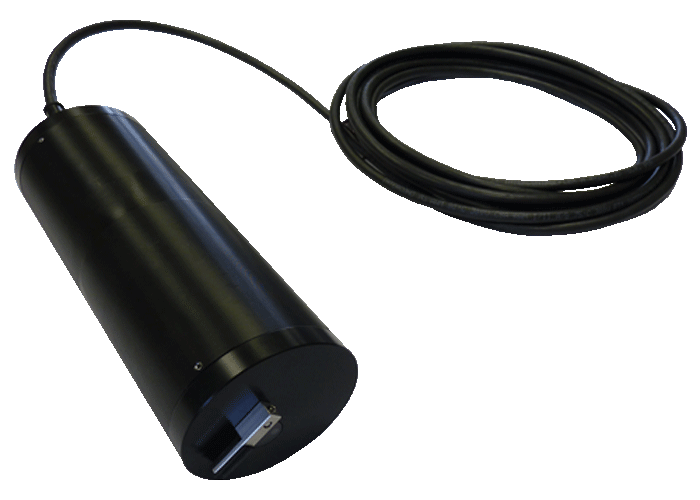 The EFS 8677-W probe
It is equipped with a communication cable for quick connection to the customer supervision system (bare wires). A USB / RS 485 cable can be added as required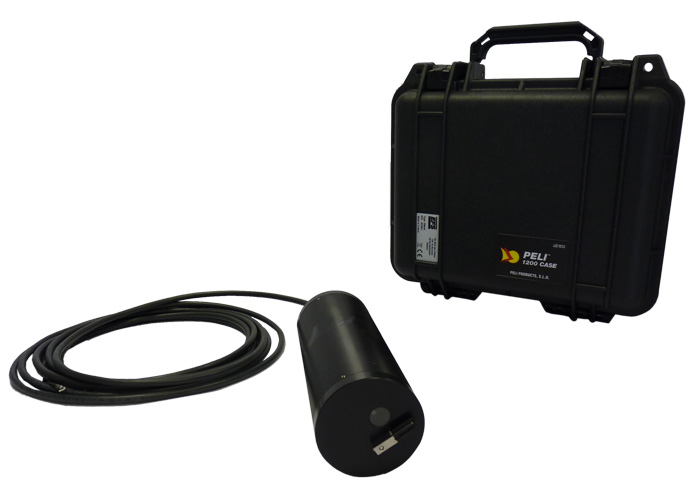 The EFS 8677-C probe
The probe and its battery pack equipped with a cable for connection to customer supervision (bare wires). A USB / RS 485 cable can be added as required (configuration and recovery of data on PC).
Technical specifications Turbi-probe 4000+
Download the TurbiProbe 4000+ brochure