Multi-parameter UV-probe 254+
for on-line and continuous monitoring
of water quality and effluent
This COD probe also measures the parameters BOD, TOC, SS and SAC. It is perfect for measuring the quality of natural water, treatment plant water and process water.
It uses UV / visible technology for the measurement and analysis of physicochemical parameters such as COD, BOD, TOC, Total Suspended Solids (TSS) and Spectral Absorption Coefficients (at CAS 254nm and CAS 560nm).
The COD EFS UV-Probe 254+ will be perfectly suited for various self-monitoring applications and for continuous analysis of wastewater or industrial effluents.
Application areas
Industrial process water
Wastewater treatment plant
Surface water
COMPLETE
7 parameters available:
COD, BOD, TOC, SS, SAC254, SAC560, Color.
ROBUST
The probe is made of 316L stainless steel. Its single cord (IP68-10 meters) is equipped with a water-resistant connector for perfect security of power and data transmission.
PLUG AND PLAY
implementation: the probe is immersed directly in the effluent to be analyzed or installed in a measurement chamber.
MAINTENANCE FREE
Automatic cleaning by air compressed integrated device in box (option)
THE UV-PROBE 254 + HIGHLIGHTS
Without reagent or prior filtration
100% autonomous and reliable
Very good measurement stability in transients and low hysteresis
THE COMPOSITION OF THE UV-PROBE 254+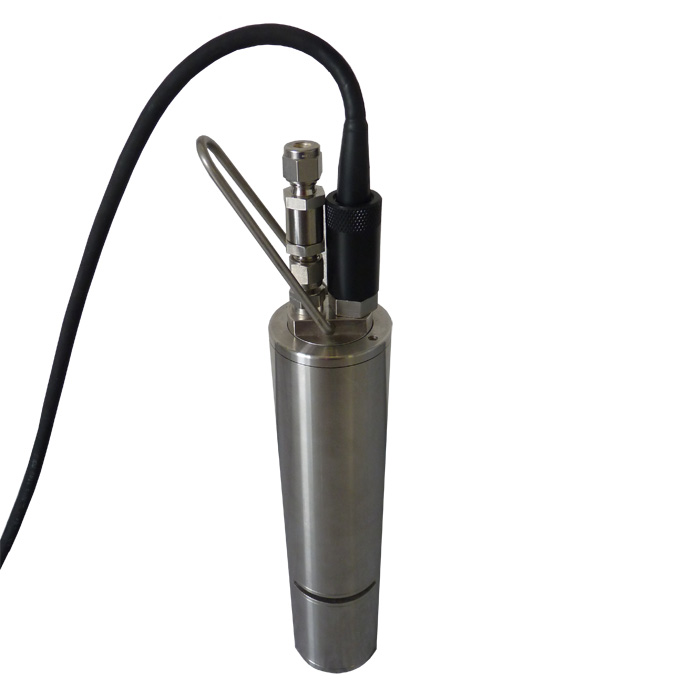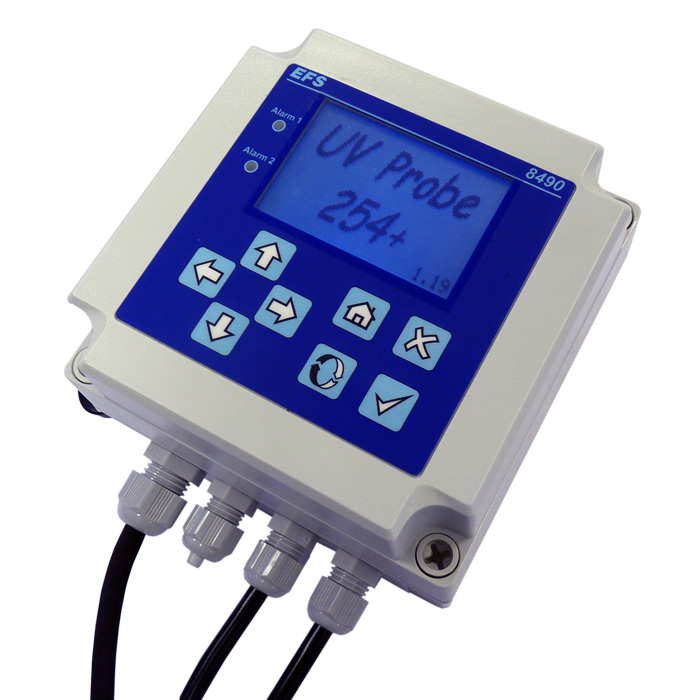 A transmitter ensuring the collection and processing of measurements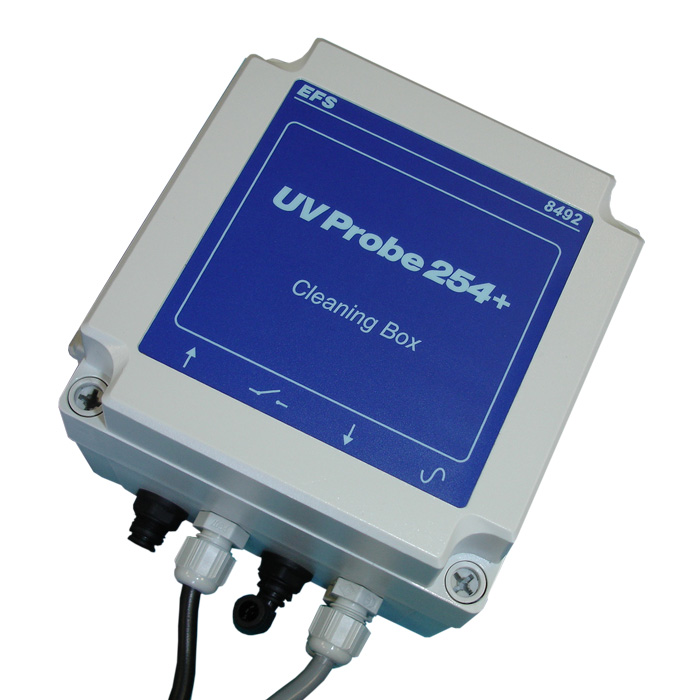 An optional compressed air cleaning module: Cleaning Box