"MAN OVER BOARD" ALARM AND GEOLOCALISATION SYSTEM
The DIVANSI tag
The Divansi tag is an essential geolocation system to ensure the safety of seafarers. It makes it possible to speed up the recovery when a sailor falls into the water.
This on-board system is a kit consisting of:
a console
an antenna to be installed on the boat
beacons integrated in an inflatable life jacket.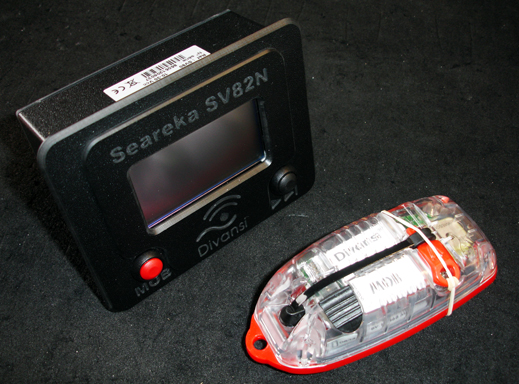 Starting point
A start-up contacts us to design and manufacture all the hardware of its embedded system
Partnership
A partnership with SEAREKA for the design of individual safety systems for people at sea using radio network technologies
Certification
EFS has received the Dahmas SMS.W.11./94098/A.0 security certificate for the production of this maritime systems in our workshops in Montagny
"Man over board " geolocalisation system
Customer issues
A start-up composed of seafaring professionals contacted us to design and manufacture all the hardware for its on-board system. It is an alarm and geolocation system linked to the radio network of boats to speed up the recovery of men overboard and thus ensure better prevention against drowning.
EFS answers
EFS, in partnership with SEAREKA, designs and manufactures a set of equipment to speed up the recovery of fallen sailors.
an alert, positioning and tracking beacon in real time on the inflatable life jacket,
A console and antenna installed on the boat
Highlights
This system uses a combination of technology, radio communication network and GPS.
faster rescue because the beacon incorporated in the inflatable life jacket activates automatically
rapid rescue intervention, a few seconds after the accident thanks to the immediate and real-time sending of GPS coordinates using the ship's AIS system and real-time fixing of coordinates.