AUTONOMOUS OVERFLOW DETECTOR IN STORM SPILLWAY
Water overflow detector
This detector is mainly used for monitoring storm spillways and sewerage networks. It can also be used for other applications:
Detection of water in a pool or canal,
Quantification of overflow times in bottling stations.
We have designed a robust equipment to be installed in a harsh environment and thus reliable by using a patented ultrasonic measurement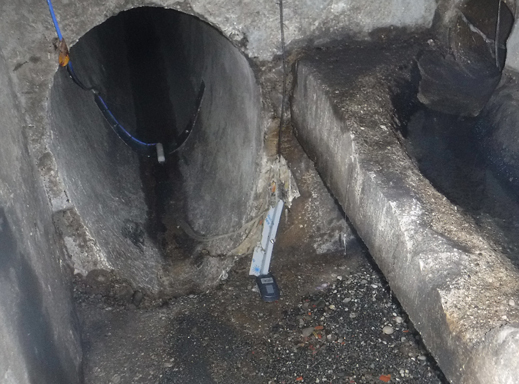 Starting point
A company asks us to develop a more reliable water overflow detector than existing ones
Certification
Patented measurement technology to prevent false detections
Ultrasonic measurement for reliable detection
Customer issues
A company in Lyon has asked us to develop and manufacture a liquid detector less sensitive to fouling than those existing on the market.
The equipment must avoid false detections: only the presence of water
Installation in harsh environments: water loaded in storm spillways, sewerage networks, …
EFS Answers
These constraints are integrated into our solution in order to provide a perfectly adapted answer :
Implementation of a patented measurement technology which uses ultrasound in order to obtain reliable detection: no bad detection even in the event of fouling of the sensor.
All sensitive elements are integrated into the device's housing and are therefore completely protected from external aggressions.
The composite material housing is IP68 and has hydrodynamic shapes to limit fouling.
System features:
Dimensions: 125 mm x 72 mm x 46 mm.
The start, duration, and end of the overflow are registered and saved in an internal memory. This information can be read by a supervisor via a RS485 serial link. The sensor also incorporates an open collector output to transmit detection of the overflow signal in real time.
Highlights
Robust and waterproof equipment IP68
Reliable detection
No other maintenance than replacing the battery.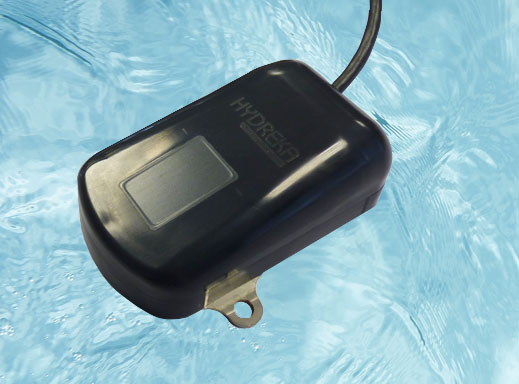 Download the overflow detector brochure